The United Way of Graham and Greenlee Counties is a nonprofit organization that has been proudly serving our community since 1978. We believe in improving our communities and the lives of those who live in them by focusing on three areas education, health, and financial stability. What we believe are the building blocks for a quality life.
In 2020 with the donations of our sponsors and many of you, we were able to allocate over 2.2 million dollars, with a goal to give out much more than that this year!
It takes one person to change one life, #liveunited, be the one.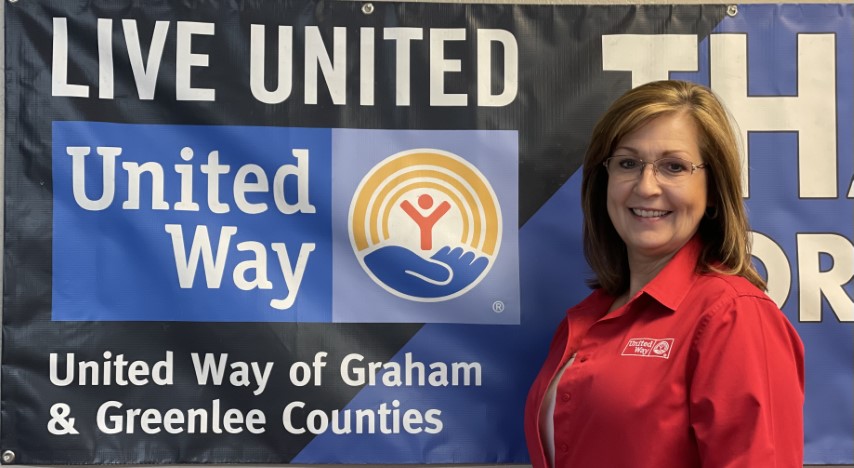 Denise Benton
Executive Director
My name is Denise Benton. I was born in the Chicago area and, as a small child, my family relocated to Willcox, AZ where I was raised until I moved to Safford in 1988. I have a Bachelor's Degree in Elementary Education from Northern Arizona University. I was employed by the federal government for 21 years and retired from federal service in November 2021 and am excited to do something new to serve others. My greatest joys are faith, family, and friends and anytime I get to spend with my husband, our family, and friends is a blessing. It is my honor to be able to serve our amazing communities in the capacity of Executive Director for United Way of Graham and Greenlee Counties.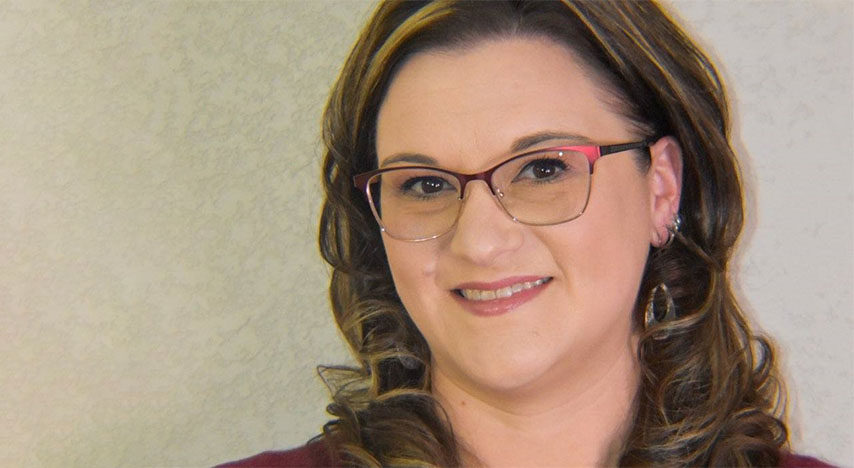 Amanda Patterson
Grant Manager
My name is Amanda Patterson and I am a long time resident of Graham County. I was born in Safford and then moved around as my family was a military family and we had the opportunity to travel and experience many places across the USA and even Internationally as far as Germany. My family ultimately returned to Safford where I attended and graduated from Safford High School then attended Eastern Arizona College where I met my husband of 18 years. I have worked the last 20 years in the medical field, 8 of those years spent as a Certified Professional Coder, while I loved the medical field I was ready for something new and challenging that would get me more involved with the community. I love to travel with my husband, our favorite way is by cruise ship! In my down time I love to read, bake, cook and spend time with my family. I am excited for this opportunity with United Way and look forward to serving the great communities of Graham and Greenlee Counties.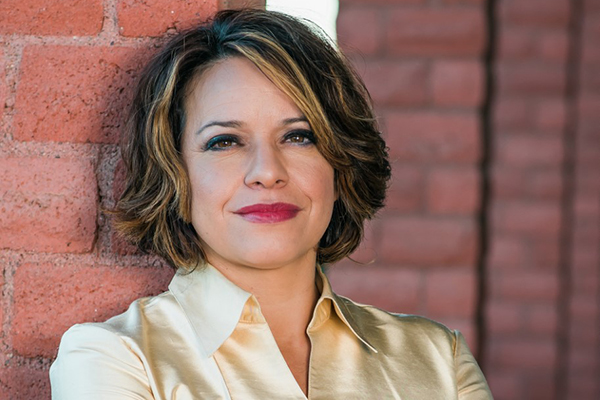 Laura Dorrell, MSN, RN
President
Laura Dorrell, MSN, RN is a Registered Nurse with experience in Emergency Room Nursing and Rural Healthcare. Laura received her bachelor's degree in Molecular and Cellular Biology from the University of Arizona and Nursing Degree from Eastern Arizona College, most recently her master's degree in nursing from the University of Arizona. Currently, is a manager at Gila Health Resources in Morenci, AZ where she heads the Urgent Care Department and serves as the Community Liaison.
Laura is involved in many community associations including Eastern Arizona Area Health Education Centers (EAHEC), United Way of Graham and Greenlee Counties, SEACUS, and is a Flinn-Brown Fellow with the Arizona Center for Civic Leadership. She also serves as an elected council member on the Clifton Town Council and a board member on the Arizona State Medical Board.
Laura is a third generation Arizonian living in the copper mining region of Morenci. She loves serving her community and has founded a non-profit to address the health needs of the people in Greenlee County. Dedicated to local issues, small business and the community, Laura holds nursing and health of Arizonan's in high regard.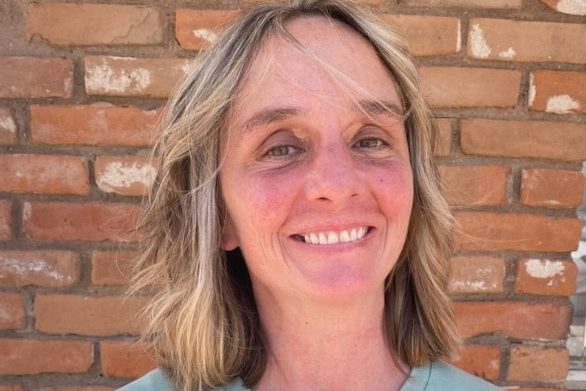 Cecilia Jernigan
Vice President
Cecilia "Cece" Jernigan has lived in Duncan since 2007 She has been married to her husband Evan, a native of Greenlee County for 20 years and they had two children and many fur babies
Cece fell in love with the area on their many visits to his family and was happy when they decided to call Duncan home
She has worked for the Town of Clifton for over ten years currently in the role of Deputy Town Clerk
Cece has always had a passion for volunteering and working to better her community. She has served on numerous boards and committees throughout the years including Duncan Valley Police Activities League, Duncan School Board, PTA, and many more. Cece was able to spend many years when her children were younger coaching various sports as well as leading many youth activities. She is currently shifting where she spends her time volunteering and delving into new and different passsions.
Cece returned to the United Way of Graham and Greenlee Counties board in June 2022 after a short hiatus and is happy to be back and is excited to be a part of such a devoted board and staff.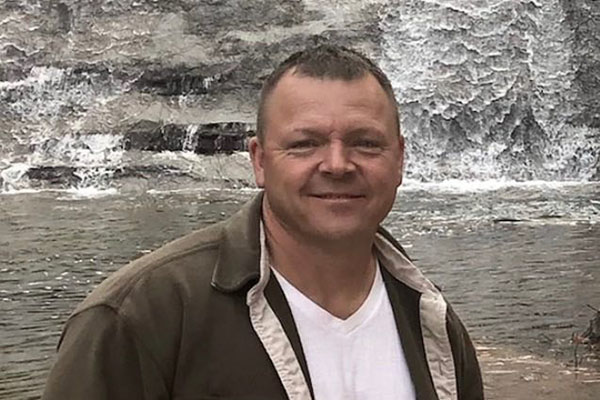 Matt Bolinger
Treasurer
Matt Bolinger is a native of Arizona and works as the Infectious Disease Epidemiologist for Graham and Greenlee Counties. He serves on numerous boards and councils, including an Advisory Council for Homeland Security, the regional Workforce Investment Board, and now the United Way of Graham and Greenlee Counties. Matt enjoys working and spending time with his family and gardening. He, and his family, live in Pima, where he is also a volunteer Firefighter.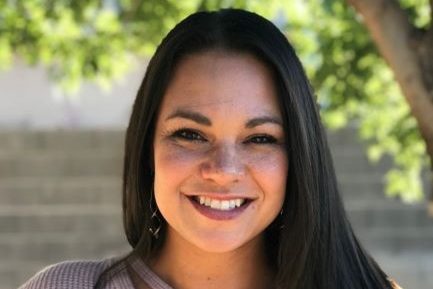 Tiffany McKinney
Secretary
Tiffany McKinney has lived in Southeastern Arizona for the majority of her life. After graduating from Morenci High School, Tiffany attended Western New Mexico University and obtained a Bachelors' Degree. After graduating in 2004, she started her career in Human Resources with Freeport-McMoRan in Tyrone NM. She has worked for Freeport-McMoRan at various location in New Mexico and Arizona for the past 19 years. Tiffany is a 4 th generation miner. She has a passion for helping people and joined to United Way Board in December 2021 to have the opportunity to give back to both Graham and Greenlee Counties where she and her family have resided most of their lives.
Tiffany currently resides in Pima, AZ with her husband of 10 years, Gary McKinney. They have 3 daughters and 4 grandchildren.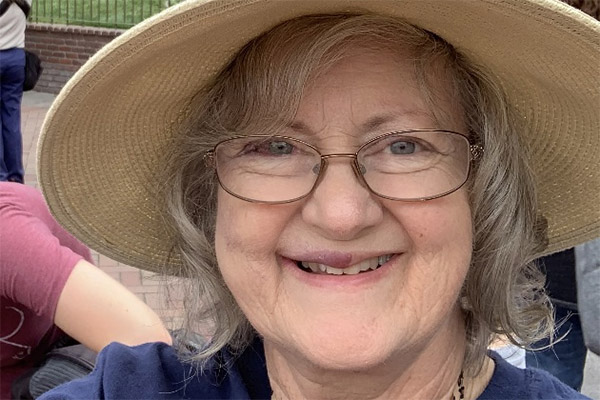 Natalie Baker
Board Member
Natalie Baker is joining the United Way board as of January, 2022. She and her husband Doug have lived in Arizona since the early 1980s. All four of their children attended Morenci schools from kindergarten through graduation and later graduated from Eastern Arizona College in Thatcher, AZ. Natalie received a Bachelor's degree in Education and a Master's degree in Special Education both from NAU with endorsements in Early Childhood and Gifted Education. A desire to learn and gain new experiences led her to become involved with 4-H and Boy Scouts of America while raising their family. After 25 years of teaching in Greenlee County, she enjoys spending time with her children and grandchildren, traveling, volunteering, attending plays and musical events, and taking personal interest classes. Natalie looks forward to working with United Way as they partner with groups willing to bring positive community experiences to Graham and Greenlee counties.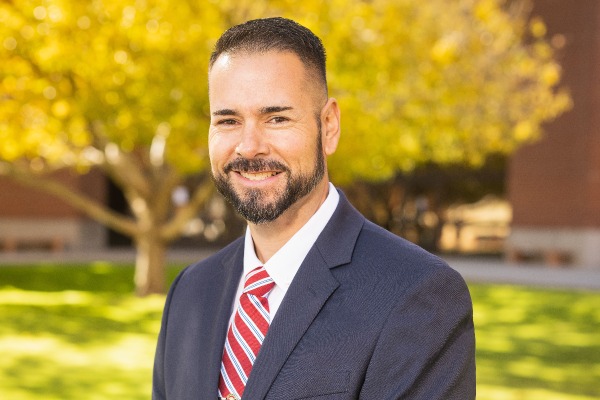 Eric Bejarano
Board Member
Eric Bejarano moved to the Gila Valley in 2015 from the Tucson area. He has been married to his wife Trinity for 28 years and together they have six children, four girls (all adults), two boys, and an eleven-month-old granddaughter.
Born into a military family, he enlisted into the United States Marine Corps after high school and then found his passion for law enforcement. After retiring from the Tucson Police Department in 2014, Eric transitioned to emergency medical services. For the past eight years, he served as regional manager for LifeNet/Native Air – Air Methods, primarily in southern Arizona but also in western New Mexico and central Arizona. Eric now serves as the Director of the Small Business Development Center at Eastern Arizona College serving Graham, Greenlee, and Gila counties.
Eric also serves the community as a member of the Gila Valley Rotary and Safford Lions club. He is the chair for Building Community Youth Leaders, a member of the Graham County Chamber of Commerce Board, Graham County Victim Compensation Board, and the Eastern Arizona Hispanic Heritage Corporation. In addition, Eric was instrumental in a partnership between Mt. Graham Regional Medical Center, the Arizona Governor's Office of Highway Safety, and LifeNet to provide monthly child passenger safety training to our community.
Eric holds a Bachelor's Degree in Justice Systems Policy and Planning and a Master's Degree in Education with an emphasis in Counseling and Human Relations from Northern Arizona University. Eric is currently pursuing his Doctorate in Higher Education Administration with an emphasis in Organizational Leadership from Liberty University.
Eric always strives to put others before himself. As a Marine, he believed in the simple motto 'Semper Fidelis' or 'always faithful.' As a police officer, Lion and Rotarian, his motto is 'Service Above Self.' But ultimately, Eric believes happiness truly comes from serving others.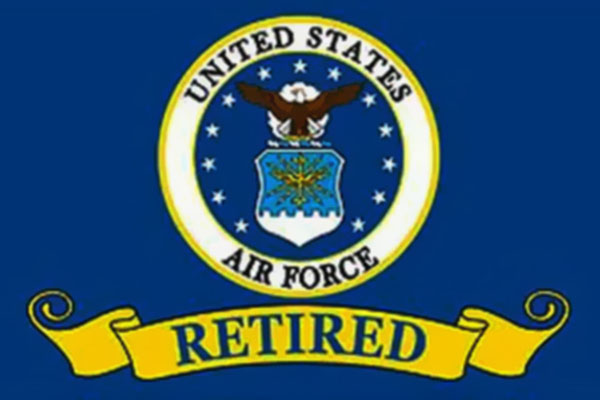 Lieutenant Colonel Deborah Ann Gibbs (USAF, retired)
Board Member
Lieutenant Colonel Deborah Ann Gibbs (USAF, retired) was born in Brockton, Massachusetts in 1955 and lived in New England until she entered the United States Air Force in 1974 She served as an Air Operations Specialist until 1979 before entering the Reserve Officer Training Corps in Aug 1979 She received her commission in May 1981 and returned to active duty as a second lieutenant in Oct of 1982 as a Supply Officer. Lt Col Gibbs was a career logistician She served in various command and staff positions to include wing, major command, joint tours and war zones Her military decorations include: Defense Meritorious Service Medal, Meritorious Service Medal with five oak leaf clusters, Joint Service Commendation Medal, Air Force Commendation Medal with one oak leaf cluster, Air Force Achievement Medal, and Air Force Good Conduct Medal.
Deborah has a Bachelor of Arts Degree in Psychology from the University of Hawaii, Master of Science Degree in Acquisition and Procurement from Webster University, and a Master of Science Degree in International Studies from Air War College, Montgomery, Alabama
Retiring in 2004, Deborah made her home in Safford, Arizona. She has served as the Executive Director for the Gila Valley Arts Council, a Safford Lions Club member, a board member of Safford Woman's Club filling positions as the Correspondence Secretary and currently as the Parliamentarian and Treasurer, a member in Catholic Daughters of America, MGRMC Foundation Board member and has been active as a board member with the United Way of Graham and Greenlee Counties since 2011.
Deborah is married to Chris Gibbs. The Gibbs have 5 children, 20 grandchildren and one great-grandchild.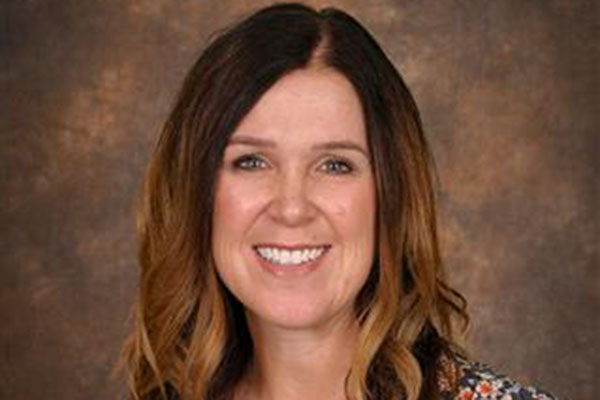 Jennifer Morales
Board Member
Jennifer Morales is a fourth-generation Arizonian and a lifelong resident of Greenlee County. After graduating from Morenci High School, Jennifer attended Eastern Arizona College and Northern Arizona University obtaining a Bachelor's Degree in Elementary Education, a Master's Degree in Elementary Education, and a Principal's Certificate. Jennifer has been working for Morenci School District for 24 years where she has served as a second-grade teacher, assistant principal, and currently principal of Metcalf Elementary School.
Jennifer wholeheartedly believes relationships are the key to success and there are opportunities in each day to change someone's life - knowing little ripples truly create big waves that benefit our society. She is excited to serve the community through United Way as she supports the goals of education, health, and financial stability as they are keys to growing a community that enables children, families, and seniors to live a prosperous life.
Together, Jennifer and her husband Benji, have three children and three granddaughters. Jennifer loves reading, exercising, and spending time with her family.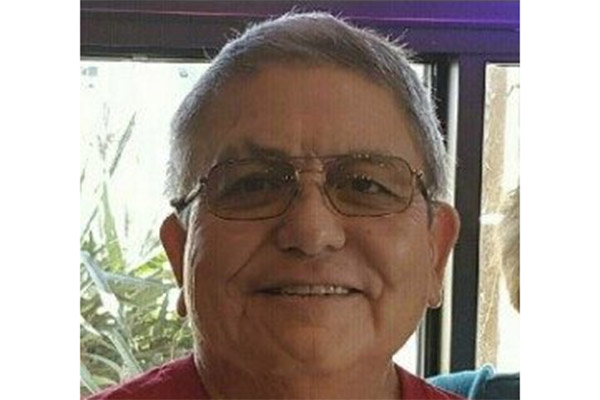 Bob Rivera
Board Member
Bob Rivera served as a member of the Thatcher Town Council since 1992 as Councilmember, Vice Mayor and Mayor,17.5 of those as Mayor, Bob retired after 28 years. Bob is the first Hispanic to ever hold an elected office for the Town of Thatcher. He has been a resident of Thatcher for 47 years and is happily retired from Freeport-McMoRan Inc. after 42 years of service.
Bob Rivera served on the Executive Committee of the League of Arizona Cities and Towns, also a Board Member of The Southeastern Arizona Governments Organization (SEAGO), seven of those years as Board Chair, also The Rural Transportation Advocacy Council (RTAC), and was instrumental in the creation and development of this council and served as the Board Chair for the first three years. Bob is currently a Board Member of the Graham County Substance Abuse Coalition (GCSAC) and Eastern Arizona Hispanic Heritage Corporation and a member of the Safford Lions Club and Graham Greenlee United Way.
Bob Rivera was recently bestowed life membership to the League of Arizona Cities and Towns and is a Life Member to the Knights of Columbus. He is a member and Lector at Saint Rose of Lima Catholic Church and former Board Chairman of the Tucson Diocesan Pastoral Council.
He held memberships as President of the Gila Valley Boys and Girls Club; He also served on the Mount Graham Safe House Board of Directors. Board Member of the Mount Graham Regional Medical Center. Mr. Rivera was the chairman for the Moving Wall (The Vietnam Traveling Wall) in 2021, He served honorably in The U.S. Army Reserves from1966 to 1972. He graduated from The State of Arizona's four year Industrial Electrical/Instrumentation Apprenticeship as an Industrial Field Electrician.
Bob is recently widowed from his beloved wife Mercy, a retired nurse; for 50 years and two weeks. They raised three daughters; Renee (Tom), Diana and Andrea (Paul), and blessed with three grandchildren; Raegan, Connor and Carson.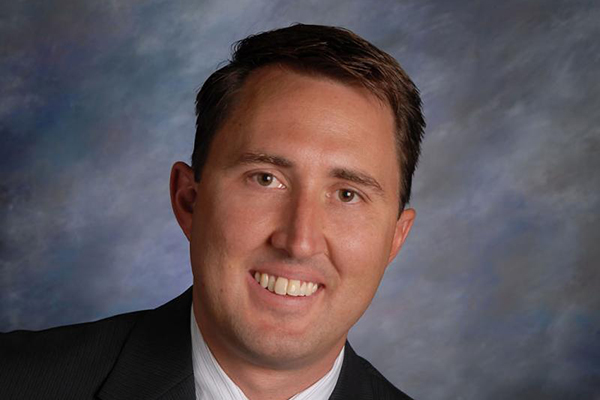 Danny Smith
Board Member
Hi my name is Danny Smith. My wife Deanna has taught kindergarten at Dorothy Stinson School now for 25 years. My son Andrew is a Junior at ASU and Grant is a senior at Safford High School.
I grew up in my dad's grocery store at Thriftee Supermarket in Safford. After graduating from NAU, I returned to the Gila Valley and started a business called Gila Outdoor on Main Street in Safford in 1995. I quickly learned that a "rising tide lifts all ships" and set out to revitalize downtown Safford 25 years ago. I am currently leading a 1.9M project to rebuild the Safford Theatre into an economic engine on Main Street.
From 2003- 2013 I worked as VP sales and board member our family and investor owned mining company near Willcox. We mined calcium/marble for several industries shipping around 22 truckloads per day to our customers all over the southwest. I found the markets, found the customers, arranged freight and helped develop the processing. I managed our daily sales, marketing, and our Tucson sales location. We sold the business sold in 2011 to Hickman Family Farms.
Starting in the mid 90's, I have helped form several local organizations including Gila Valley Leadership, the Gila Valley Community Foundation, People Who Drink Water in the Gila Valley and Southeastern Arizona Clean and Beautiful (current board president)
I had a great time serving Safford citizens on the Safford City Council for 11 years and the Graham County Chamber of Commerce board.
I currently serve as a board member of our AYSO Soccer and our Graham County Senior Center. I serve as board president of the Gila Watershed Partnership and for the past 9 years I serve on the Graham County Board of Supervisors.
I love basketball and soccer coaching and have taken part in gathering the people and resources to build soccer fields, basketball courts, and a skate park in Graham County. More than anything, I work on economic development efforts to benefit Graham County.